Thursday, December 31, 2009
Top Ten Gadgets of the decade
Engadget just put out a list of the
Ten Gadgets that defined the decade
. I'm a bit of a gadget guy, so the list brought back some fond memories.
Canon Digital Elph S100
First on their list is the Canon PowerShot S100 Digital ELPH camera. I bought this as my first digital camera in preparation for my trip to Seville, Spain for a month of language classes in early 2001. This 2.0 megapixel camera was extremely well built and wonderfully compact. I ended up using this camera exclusively on my trip and did not take a single picture with my film-based SLR I had also brought along with me.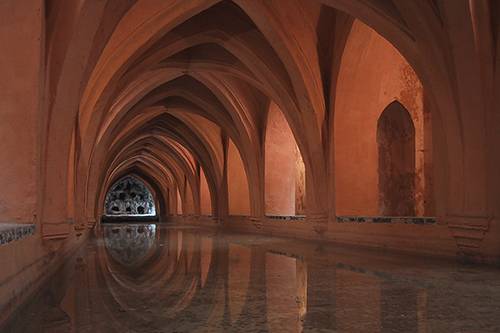 With this camera I took one of my favourite pictures from over the years.
Today we have a Canon SD850is point & shoot that essentially uses the same formula: compact, well-built point & shoot that takes great pictures.
Additional pictures from my trip to Spain can be found in my
Gallery
.
Apple PowerBook G4


Next on their list is the Apple PowerBook G4. I've been a PC-guy most of my life although I had played with Macs from time to time over the years. It took me until 2009 to finally move into a sleek 13" MacBook Pro and I'm loving it.
Windows XP / Mac OS X
I suppose these two Operating Systems were quite significant over this decade. I'm much more familiar with XP and I'm going through some pain learning OS X now. I can't say I really love either of these OSes... I can live with them as long as they stay out of my way as much as possible.
Apple iPod
It wasn't until the iPod Nano was introduced that I jumped onto the iPod bandwagon. But what a wonderfully music-filled bandwagon it was! It's still going strong although it now tends to be a repository of Canto-pop for others in the family.
TiVo Series 2
The TiVo was revolutionary for me in many ways. I had largely given up watching television after my VCR missed recording an episode of
24 season 3
back in 2004.
But the TiVo brought me back from the dark ages allowing me to watch television when I wanted.
The TiVo has served me well with a wonderful user interface, but with the lack of HD capability in Canada, and my not-so-bad PVR from the Bell Entertainment Service has finally led me to retire my Series 2. PVRs from the cable companies, in my opinion, are still playing catch-up to this device that arrived in 2002 in terms of user experience.
Motorola Razr V3
The Razr is a beautiful phone: I loved the flip and its slim profile. I waited until
June 2006
to finally pick one of them up (back when I used to use eBay).
PalmOne Treo 600 / 650

Back in 2003 when the Treo was introduced, I had not yet caught onto the smartphone trend. I was stilling using my ancient PalmPilot back in those days.
XBox 360


Growing up I always had a bit of console envy. I didn't own an Atari 2600 until they were obsolete and I tended to side with the loser of the various console wars over the years (I owned a Sega Saturn and later a Sega Dreamcast). This time around Engadget is raising up the XBox 360 as one of their top 10 of the decade, and I ended up buying a PS3.
iPhone
I love my iPhone... ok, I've said it.
ASUS Eee PC 900
And lastly, Engadget names this netbook in its top ten list. I don't think netbooks are for me, but I can certainly understand the appeal.
Labels: gadgets
0 Comments: