Sunday, April 01, 2007
Our sponsored child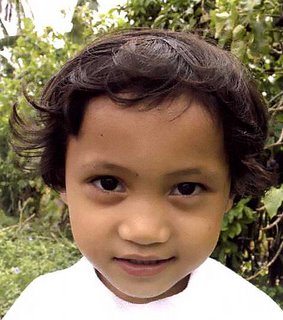 Today, Janet and I decided to sponsor a child through
World Vision
. We had been thinking about doing this for some time but we finally decided it was time to stop putting it off.
We chose to sponsor Richel, an adorable 5 year old from the Philippines. Our money will go to World Vision to help the community where Richel lives.
We hope to write to her, and send her some small things (World Vision suggests paper items such as colouring books, pictures, stickers, etc.) just to let her know we do want to help and we do care.
While this is really only a small contribution of $35/month, we hope this little bit helps make her life a better one.
Labels: general
1 Comments:
Congratulations and well done, a very worthy deed. Plus this way there is no chance of her asking to borrow the car ;-)